How You Benefit From Our Service
Swift and Elegant Service – Your Marketing Will Fly Like a Bird
The troika sled, also known as a troika-bird, was first used in early Russia to deliver the mail through the hostile Siberian Steppes.  Unlike almost any other conveyance it used three horses, harnessed abreast, to reach speeds of 45–50 kilometers per hour (28–31 mph).
This made it one of the fastest and most effective land vehicles of its time (17th – 19th centuries).
At Fitz'n'Jammers we apply that same kind of elegance, speed and cutting edge ingenuity to help you:

Market your company and products on a professional level
Sell with greater, automated ease
Present a pristine, original face to the world
All prepared for public consumption by a graphic designer
Like the express mail of centuries ago we take deadlines very seriously; we are completely dedicated to turning in positive, polished pieces (and that's the rough draft!).  Unlike many other copywriters we choose to focus largely on positive emotions: benevolence, hope, joy and love…
Your Marketing is in Safe Hands
Whether we're writing direct response packages for the arts & crafts industry or pages for your all-important publishing website, (or creating a custom logo), you can rest assured that we will give your project 120% of our effort.
Suzanna Offers: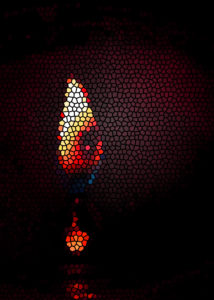 Home Page Content: SEO and Sales-Conversion Oriented
Category Page Update: SEO and Sales-Conversion Oriented
New Page: SEO & Sales-Conversion Oriented
Press Releases
Book Jackets
Video Scripts
FAQs
E-newsletter
Carol offers:
Direct-mail Lead Generation Packages
Catalogue Entries
Newsletters
Leiajoy adds:
Practical Graphic Design
Legible and "Reading-Tested" Copy
& she offers:
Custom Logos
Questions? Want to get started? For a free quote, contact us TODAY!