Very simply, clarity engagement marketing is a combination of the best online copywriting & design practices.
Clarity engagement marketing is the art of attracting the attention of your target audience, and then holding that attention fast.
Clarity engagement marketing is all about communication, comfort, and loyalty.  It's about a solid online marketing strategy.
In fact – it might be a lot simpler to just go ahead and say what clarity engagement marketing is not.
Clarity engagement marketing is not about:
Creating complicated systems

Fancy web pages

An elite, snobbish online presence

Flowery prose

Unrelated images or graphics

Highlighting your desires (this may sound weird, but keep reading)

Presenting yourself first

Demanding something (anything) from your potential customers

Asking for something without giving something

Creating a one-time experience
…And more.  Much more.  Clarity Engagement Marketing is a strategy that is meant as a straight and narrow pathway – not an open, all-inclusive highway.
Best Online Marketing & Design Practices
Best practices is a term that you will hear from the best in the online marketing and writing world.  It means exactly what it sounds like – the proven best practices for attracting organic attention, and creating customers and customer loyalty.
It means
Putting yourself to the side, and focusing on the people who are actually going to be using the website/social media platform.

It means – basically – being humble and selfless, and putting others first.

It means helping people – and giving them value before you ask for it

It also means doing a lot of in-depth research into who the "others" are
Rather than creating complicated systems that would look great in a job application, or fancy web pages that are designed to impress rather than assist; clarity engagement marketing strives to create a human experience.
Which can be difficult.
Human experience is about the five senses.  Human experience also encompasses communication, emotion, and indefinable impressions.  Past experiences, unreasonable prejudices, and worldviews, can play a part in the present experience.
No matter how great your website is you will never be able to touch some of those senses.
On a computer screen you are reaching out in a 2D world to communicate 6D messages and impressions.
You can facilitate sight and sometimes hearing.  You even have a bit of touch – the mouse or touchscreen – but that is rather a cold experience.  You can evoke smells, or tastes, but you can't be totally sure of the experiences and worldviews of your viewers, so you might be evoking some senses you wish you weren't!
How do you create positive relationships in this kind of environment?
You find a message you can believe in…you clarify your message to a human understanding…you communicate your message as broadly as possible…and you do it using best practices.
Attract & Hold Fast
Of course, once you have created a positive initial meeting with your client/customer/viewer/browser, you are now tasked with the difficult mission of holding that person's attention.  (And on the down-low, we know how difficult it can be to engage a human being's severely short attention span.)
How?  Well, put clarity engagement marketing to its best use.  Ex: Web pages that are designed for:
Ease of access

Ease of use

Readibility testing

Fascinating, useful copy

Follow up marketing

And more…
No website is a marketer on a megaphone.  It isn't there to put the creator's needs, wants, and business goals front-and-center.
A website isn't built to extoll a company's virtues, or explain why their products are the best and most important in the world.
A website's job is to be invisible.  It is to get out of people's faces.  It is to be user-friendly and as easy-to-get-along-with as possible.  A website is there to best serve the needs of your visitors, period.
Your website's underlying job (and its core value to you) is to cement you in your customer's heart, to create a genuine sense of friendship – and loyalty – that will keep them coming back, year after year.
Communication, Comfort, and Loyalty
Obviously loyalty is something that takes a lot of hard work to build – and here at Fitz'n'Jammer we advise building loyalty organically.  Not with cheap tricks, not with negative advertising, or an aggressive presence.
We advocate the hard way.  Communication is the hard way.
Actually taking the time to learn about the people that you want to talk to – understanding their needs and desires – is the hard way.  Writing content that advocates for your customers, rather than yourself, is the hard way.
Basically, online marketing best practices is the hard way.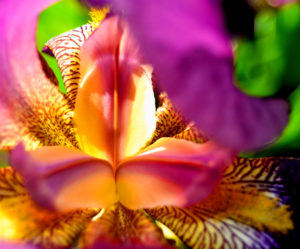 Worth It…?
Yes.
When you go to lengths to communicate with your viewer or customer, when you try to engage their attention, you create a sense of comfort.
Once comfort and communication is in place – you have the beautiful budding of loyalty.  That bud will flower, eventually, and grow strong and bold.  It just needs a little TLC.
Which is why clarity engagement marketing is not about creating a great one-time experience.  Or even a great couple of experiences.
This kind of marketing gets down on the ground level and creates a great experience over and over and over again.  Every page, every social media channel, every follow-up email, every marketing campaign, every single issue of your newsletter.
Are You Ready for a Solid Online Marketing Strategy?
Sometimes you're not ready.  And that's nothing to be ashamed about.  A solid online marketing strategy requires – very honestly – a lot of hard work.  Dedication, thoughtfulness, hope, and even pure stubbornness.
When you are ready, however, BIG THINGS can begin to happen.
When you're ready, you're ready to invest – and you're ready to invest big.
That can mean:
Investing your time

Investing your energy

Investing your money

Investing your company resources

Ruthlessly vetting your ambitions

Being honest with your results
And like any investment, the return can be stupendous.  Initial benefits might include:
Improved site visits

Better click-through rates

More subscriptions

More sales
Long-term benefits should be:
Vastly improved site visits

Terrific click-through rates

Tons of subscriptions

Regular, reliable sales

Loyal customers

Word-of-mouth

Testimonials

Comments & engagement

Social media popularity

New customers

And more (you fill in the blank with your best results)
Are you ready?
If you answered "yes" please drop me a line and let me know why – and what you plan on making your strategy!  You can leave a comment on this article (which we love) or contact us, which we also love.
If you answered "no" – drop us a line!  Can we help you?  A quote from Fitz'n'Jammer is free – and that includes top-shelf advice and a line-item estimate.
Best of luck – and all our best wishes –
The girls at Fitz'n'Jammer