Have you always wished you could just sit down and write a simple fairytale?  Was it something you struggled with in English school?  Well, forget what you've always been told.  You CAN write!
In fact, whether or not you can write fluently, or easily, or well, you can construct a simple fairytale.  And over the next few blog posts, I am going to walk you through a process that will remove writer's block for good.
Actually, I'll let you in on a little secret.  If you don't know how to write a fairytale, then odds are you'll never be able to construct a story in any format.  Every told story, truth or fiction, uses the fairytale format.  Every…single…one.  Historical fiction, biographies, you name it!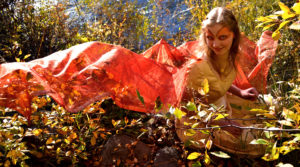 There are really only two variations of storytelling to choose from when constructing the base of your story; Fairytale, or Fable.
A fairytale is a story.  A fable teaches a lesson.
The difference is in the intention.  A fairytale is justified by the story itself, the characters and the struggles they face.  Any lesson learned is gleaned through their eyes; by their sweat and blood and tears.
A fable intends to teach a lesson, and the story becomes incidental.  You must allow one of the two principles to be dominant.  Either you sacrifice the strength of the lesson to the whim of the story, or the veracity of the story to the greatness of the lesson.
And your fairytale doesn't have to be a "fairy-story," or fiction, at all.  When relating a happening – real or imagined – from one purpose to another, the tale will naturally become one or the other.
Some of the greatest books in history, like the Bible with such stories as "David and Goliath," and, "Joseph and his Coat of Many Colors," illustrates the point brilliantly.  When trying to pass on a memory or a lesson from one person/generation to another, nothing works better – or lives longer – than a well-told story.
So how do we do this?  Find out next week as we begin this serial tutorial on the simple – but deceptively elusive – ability to tell a perfect fairytale.
Read on here for the next post!  Please comment if you like this 🙂